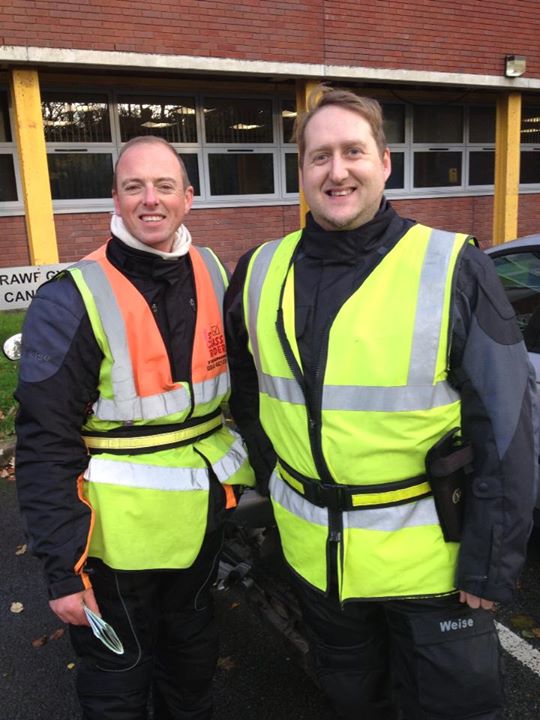 Two Passes for two 1st Class Riders.
A cold start in Cardiff got colder as we headed North to Llandrindod Wells for Richard & Vini to take their Mod 2 big bike tests in the Mid Wales Spa town today.
Two great results with just a couple of minor faults between them.
Fantastic scenery so we almost didn't notice the cold (almost….)!
Well done to you both. From: http://www.facebook.com/pages/p/195837770466074