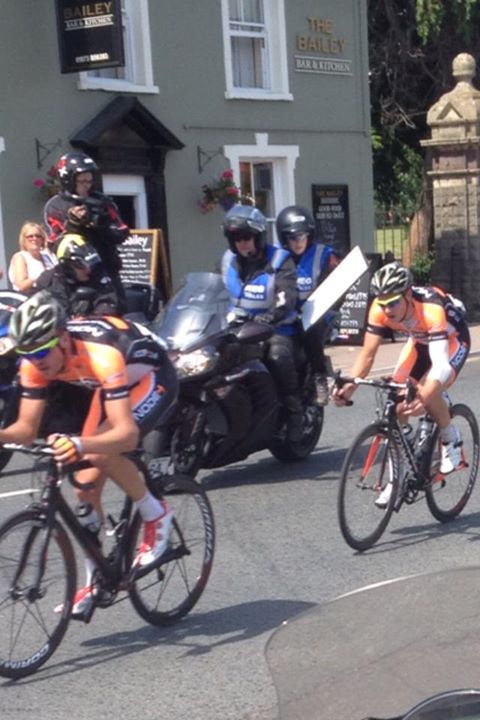 Wales Grand Prix. Abergavenny Festival of Cycling.
This is The Blackboard Bike (I know its a White Board now!!) the race timekeeper for any break always during the race.
The bike is being ridden by Darren (a member of the National Escort Group – and he's done a bit of training with us here at 1st Class) the Scribe with the most difficult task of getting the information correct, writing it on the board, showing it to the riders during the race & holding on!!! is Hannah from Welsh Cycling.
A great event and an exciting day that we were pleased to be part off. Both looking good there chums. From: http://www.facebook.com/pages/p/195837770466074
Related posts: