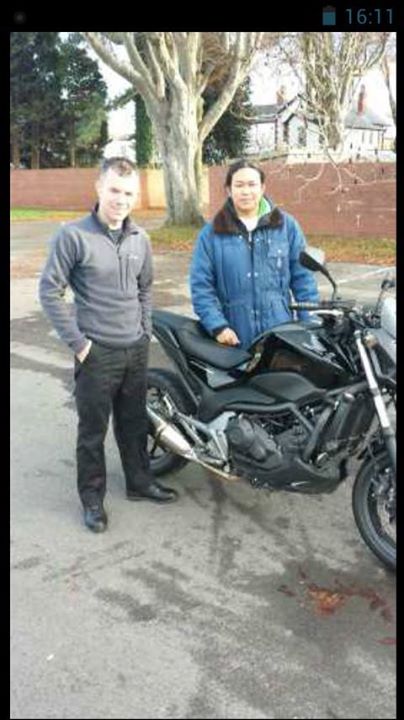 We also do Domestic Counselling.
A belated photo from a cbt on the weekend. Mark & Alican both successfuly completed the cbt on Sunday.
Much to the relief of Mark's Wife. She rang us in desperation to get Mark booked in as he already has a moped ready and waiting for the road – but it's in his lounge at home! (Well Done!)
Now he's got the cbt he can get it out of the way of the telly. Apparently he sits on it to watch Hearbeat!
He has to move it now so it can be replaced by a Christmas Tree and an eight foot inflatable Santa.
Well done to you both. Another two 1st Class Riders out on the road.
Domestic Bliss. From: http://ift.tt/1hd7ojD