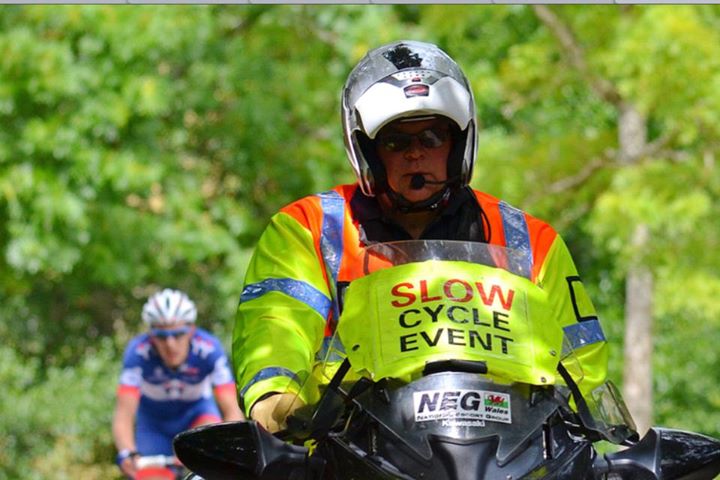 Welsh Championships 28th July.
We were pleased to be on duty as part of the National Escort Group (Wales) for the Radnorshire Road Race. A 75 mile course through the Heart of Wales, taking the riders just over 3 hours.
Pictured here is Andy Smith escorting the Race Leader (and we believe the eventual winner) through the lanes of Llandrindod Wells.
Photography by Carol of CACPhotography.co.uk.
This photo gas been cropped from the original (as I don't know what I'm doing with this iPad…….) From: http://www.facebook.com/pages/p/195837770466074
Related posts: