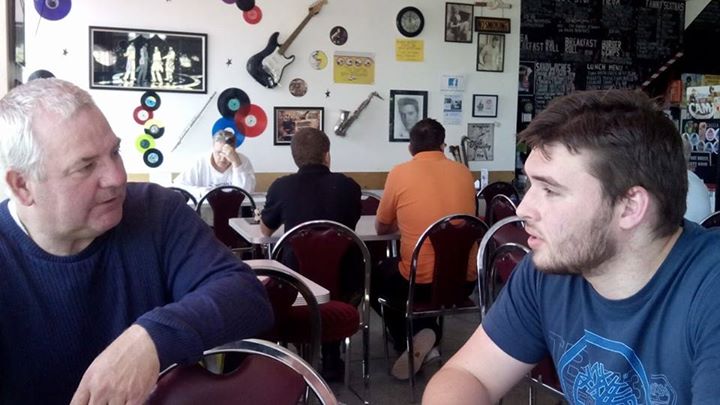 We're all togetger in Fanny's.
Mike & Josh take a break in their training today in Fanny's Rest Stop in Newport.
Well Done to Mike for passing his Mod 1 test at his first attempt.
So mod 2 for him to come and Josh is ready for his mod 1 to be arranged.
Nice one. From: http://ift.tt/1hd7ojD