Car Training and Classroom Presentation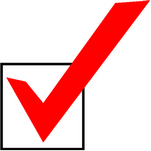 1st Class Rider Training is also able to carry out classroom based theory presentations on any aspect of driver & rider training and associated road safety matters.
We are experienced in presenting to any sized group and can tailor the content to suit, from novice drivers up to experienced and advanced level, and any age from newly qualified young drivers to the more mature road user and any where in between. We can provide presenters for individual sessions as well as corporate events.
Car Training
We have built up a database of highly qualified and experienced ADI car instructors and can back up the theory sessions with practical on road tuition to complete the package.
Our ADI's are also available for individual private tuition in preparation for taking the DSA theory and practical driving tests.
We have carried out presentations for organisations including The Road Safety Council for Wales (now re-named Road Safety Wales), The Vale of Glamorgan Road Safety Department, Neath & Port Talbot Road Safety Department, Powis County Council, as well as at motor dealerships in the City. Our primary presenter has worked extensively on the National Driver Improvement Scheme with great success and continues with Young Driver Scheme and Pass Plus Cymru Courses in the Vale of Glamorgan.
For quality presentations at competitive rates please contact us to discuss your needs.