Andy Smith – CV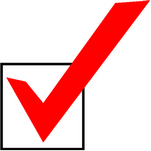 Personal Profile
Andrew David SMITH 17.7.58.
22 St. Gowan Avenue,
Heath,
Cardiff.
CF14 4JX.
Tel: 0845 467 0165 Mobile: 07545567273
E mail: andy@1stclassrider.co.uk
Current Vehicle: BMW R1100 RT.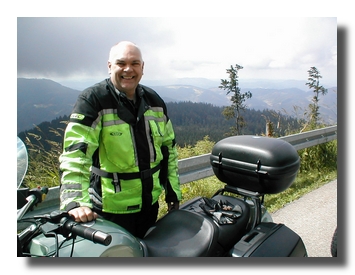 Relevant Motorcycling Experience.
Police Service
Retired from South Wales Police in December 2001 after 25 years service. Served as a full time Patrol Motorcyclist since 1988.
Attained Class One status approximately 1989 and retained that grade in all subsequent Advanced Refresher Courses.
Became lead bike for the South Wales Police VIP Escort team, carrying out several VIP Escort Refresher Courses. Carried out Royal Escorts extensively in both Wales and Scotland.
Bikesafe
Was responsible for introducing the Bikesafe Scheme to South Wales and received a nomination for the 2000 Texaco Sponsored Wales Road Safety Award for Services to Road Safety as a result.
I continue to be involved in Bikesafe, for the 'Weekend Workshops' that I developed to deliver the Bikesafe message to the public.
RoSPA
I am currently a RoSPA examiner for the Advanced Motorcycle Test, and an observer for motorcars. Recently attained the RoSPA Diploma for Advanced Motorcycle Testing, Training and Assessment.
BMF Blue Riband
I am a BMF Blue Riband Instructor and Examiner for the BMF Advanced Motorcycle Test.
The Edge
I was an Edge Assessor and Wales Scheme Co-ordinator until it ceased to operate at the end of 2002.
Driving Standards Agency
I am currently a DSA certified Motorcycle Instructor having been separately 'Cardington Assessed' for both CBT and Direct Access Training, and I run my own DSA Approved Training Body delivering CBT and Direct Access Training. I am able to 'down train' and supervise up to 10 Instructors and am able to issue them CBT training certificates.
I was recently, successfully re- assessed by the DSA senior examiner.
BTEC
Recently underwent a course at Bedford College to attain the BTEC Award in Advanced Motorcycle Instruction, Teaching, Training and Assessment.
Harley Davidson Rider's Edge
Was responsible, during it's early foundation period, for formulating the training programme and theory content of the Harley Davidson Rider's Edge Motorcycling Academy based at the Royal Welsh Showground, Builth Wells. Acted as trainer and examiner for their advanced motorcycle graded testing scheme. Whilst no longer working there, the course content and input which I formulated is still currently used.
Driver Improvement Scheme
Until August 2005 I was the sole motorcycle trainer and instructor for the South Wales Police area Driver Improvement Scheme which was formerly operated by the Vale of Glamorgan Council Road Safety Department. (The Vale Council Contract ended on 31st January and I continued with the new contract holders to carry out these duties.) This involved presenting Classroom based theory sessions and on road practical training. I was the primary Classroom presenter and during the time that I was employed to deliver this course it was shown that the South Wales Driver Improvement Scheme was placed number 1 in the UK for having the lowest re-offending rate.
Scooter Smart
In conjunction with the Vale of Glamorgan Road Safety Department, was responsible for setting up and formulating the new Scooter Smart, post CBT moped/scooter training scheme. This scheme is open free of charge to student/provisional licence holders and is run in cooperation with local schools and colleges. This scheme is now being considered by other Authority Road Safety Departments to combat the rise in novice rider accidents.
UK Advanced Motorcycle Training
I am currently the Wales Area Manager for UK Advanced Motorcycle Training. The company delivers to the public, Accredited and recognised Advanced Motorcycle Training and further Instructor Training.
Other Relevant Experience
I was formerly trained as a First Aid Instructor under the St. John Ambulance Scheme. Included in this course was an element which gave a teachers foundation qualification which was applicable to any subject.
My qualification for the first aid element has, however since expired.
Young Driver Challenge 2004
I was appointed by the Road Safety Council of Wales to deliver classroom presentations throughout South Wales for the Young Driver Challenge 2004 which is a road safety challenge for young drivers aged 17-24. This scheme has now closed but is currently being re-considered for 2005/2006.
Young Driver Development Course
In conjunction once again with the Vale of Glamorgan Council I have developed a Young Driver Development Course aimed at 6th Form and college students. This involves classroom-based theory and practical driving sessions, with the provision of highly qualified ADI (car) Instructors. This scheme is also open to Moped and Motorcycle riders and will continue throughout the Vale of Glamorgan in 2006.
Pass Plus Cymru
Currently present the Classroom Based Theory sessions for the national Pass Plus Cymru Scheme. Carried out presentations for the Vale of Glamorgan Council, Powis County Council, and Bridgend.
Mature Driver Refresher Seminars
Carry out classroom based Driver Seminars for the Vale of Glamorgan Road Safety Department, and Neath & Port Talbot Road Safety Department, for 'older' drivers.
Background I am passionate about motorcycle and driver training and the education element of motorcycle safety. I have received extensive training whilst employed by South Wales Police and I believe that it is time for me to return some of the benefits of this training back to the motorcycling and driving public, particularly in Wales where the fatality rate for motorcyclists continues to rise.
I am currently the proprietor of 1st Class Rider Training-Cardiff delivering motorcycle training to clients of all levels, from novice riders and CBT through to an accredited advanced level. Initially Teaming up exclusively with Rydale BMW 1st Class Rider Training was the only training company recommended by BMW Cardiff, until Rydale ceased to trade in motorcycles in 2007.
Andrew D SMITH.