1st Class Rider Training – Cardiff :
Code of Conduct for all Instructors
General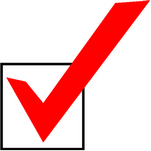 They shall ensure that training premises and classroom/rest facilities are maintained to an appropriate standard and are suitable for mixed gender use.
In providing Compulsory Basic Training (CBT) or Direct Access Scheme (DAS), training they shall strictly adhere to all relevant regulations specified by the Driving Standards Agency. (DSA)
They shall not give misleading information in any advertising literature or comments as to qualifications, services provided or standards expected.
They shall ensure that all and any tuition is carried out in accordance with the legal requirements that are appropriate at the time and ensure that all students are risk and course assessed.
They shall ensure that any training machines intended for on road use comply with all legal requirements and that those used for off road purposes are in a safe condition.
At all times act in a professional manner to promote rider training, road safety and casualty reduction.
Instruction and Safety on & off the Road
In providing on road training Instructors shall not permit more than 2 students per instructor for either CBT or DAS training.
Instructors shall ensure that they, and students wear appropriate fluorescent/reflective safety vests, specifying the identity of the Instructors Training Body, at all times during both off road and on road sessions.
At all times Instructors shall ensure that they maintain a reasonable standard of dress and personal hygiene and avoid improper language, suggestions or physical contact (other than to render emergency assistance) with students.
The clothing and protective equipment worn by the Instructors should be such as to set a good example to their students.
Any practical demonstrations given by the Instructors in riding or bike handling shall be done wearing full protective clothing and equipment, as would be worn whilst riding on the road. (jeans for the Instructors are not be deemed to be suitable clothing and should not be worn – they do not create a good impression and do not project the image that I want for 1st Class Rider Training).
They shall ensure that they maintain their knowledge skill and expertise at a level commensurate with the student's requirements and the regulations specified by the DSA.
Instructors should provide unbiased advice, if asked, on the appropriate machine to suit the needs of individual students