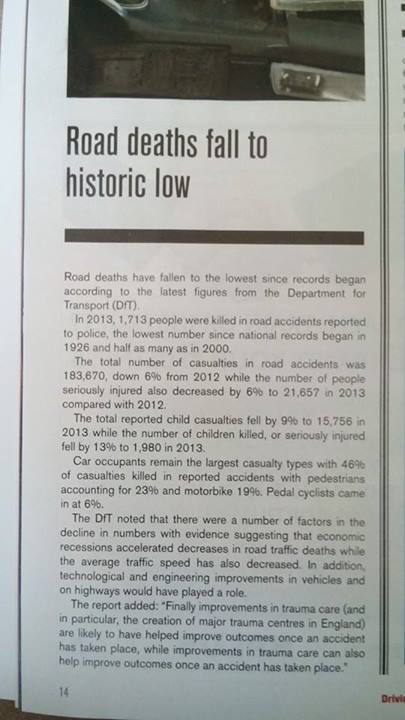 In calling this 'Good News' I do not wish to detract from the grief of the families of those involved.
But the figures are definitely moving in the right direction.
Just 1 death is too many. We are encouraged by the drop in casualty numbers but careful not to become complacent.
We all have a part to play in keeping eachother safe on the roads. From: http://ift.tt/1hd7ojD