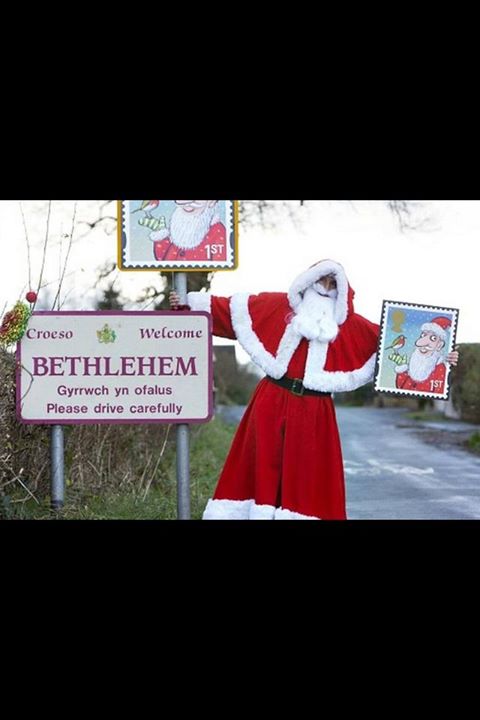 Bethlehem Ride Out this weekend.
The November Ride Out is to coincide with the Christmas Fair at Bethlehem in West Wales.
If your Christmas cards have a 1st Class stamp then they will be given a special commemorative hand stamp Post Mark at the Post Office there, 'Christmas Greetings from Bethlehem'.
Meeting at Caerphilly Mountain Snack Bar for a 9am departure. Saturday 30th November.
All welcome, but it's better if you can bring a bike!!
Ho, Ho, Ho.. (He'll be there too). From: http://www.facebook.com/pages/p/195837770466074