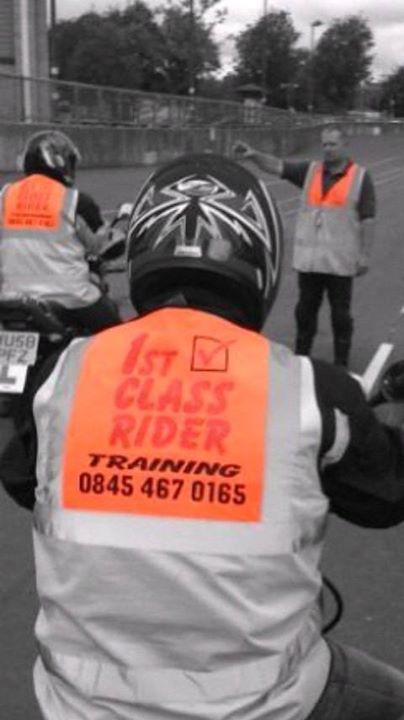 Free Motorcycle Training – Up Date.
The first course has 8 riders booked on and it is scheduled to start on the 28th of June.
This is not part of a National Scheme but is locally based, using only local but Specialised & Highly Qualified Instructors, supplied by 1st Class Rider Training.
After setting up the Bikesafe Scheme in South Wales in 1999 I devised the 'Scooter Smart' Scheme for the Vale of Glamorgan Road Safety Department in 2001 and the scheme was delivered in Sixth Form Colleges in the area. I am pleased to say that this scheme was then copied by others around the UK.
This scheme has been revamped by us at the request of South East Wales Region Road Safety Officers with a view to reduce the casualty risk for smaller cc riders and two wheeled commuters.
The scheme is based on the Bikesafe 1 Day Format with a group classroom based theory presentation/discussion in the morning, some practical tuition on how to safely carry out an emergency stop and then a practical on road session with a maximum ratio of two riders per instructor.
The practical on road session can be tailored to take in commuter routes used by the participants to address any issues they might have with a particular junction or stretch of road etc.
This course will be delivered at no cost to the participants other than their own bike running costs and fuel etc. So this is Free Motorcycle Training.
The course starting on the 28th will be held at Cardiff Road Safety Centre, Maindy Stadium, but courses will also be held in each regional road safety Local Authority area throughout the year. From: http://ift.tt/1hd7ojD