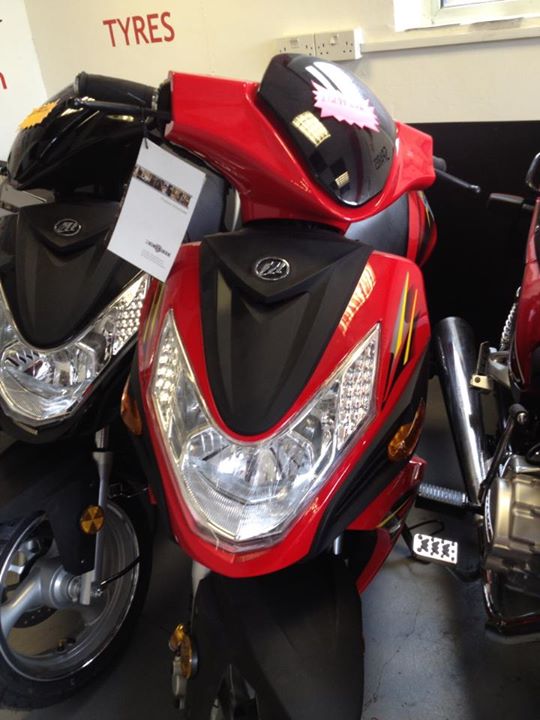 Mr Scooter & 1st Class.
This is our new Scooter being delivered later this week, courtesy of our link with Mr Scooter at Cowbridge Road West.
He is the man for Sales & Service for all makes of Scooter and has access to parts for all makes of Chinese made scooters.
Our brand new 50cc Lifan will be available for students to use from this weekend & will also be available to purchase on completion of your CBT with an attractive service package.
I like the red one!!! From: http://www.facebook.com/pages/p/195837770466074