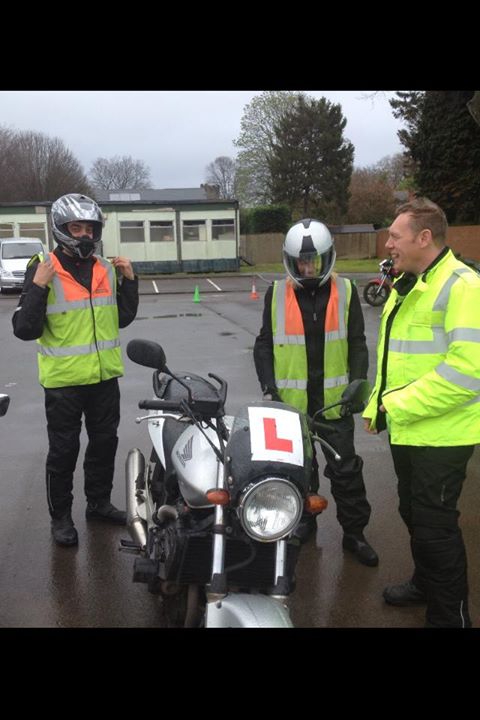 Something for the weekend??
He is Suhail & Sian starting their 'Step Up Day' today. Jeff explains the controls of the 600 preparing them for their first time on a big bike. With a practice session booked on the test centre site in Newport for later today, they are all keen to get going.
By pure coincidence Suhail's Son has booked a cbt for today…. Guess who with! He is in the classroom block in the background starting his course. Like Father like Son.
Sian has been riding her KTM 125 and is keen to get on something bigger. She has a Monster waiting for her at home. (That's a Ducati – not her Husband!!) From: http://ift.tt/1hd7ojD