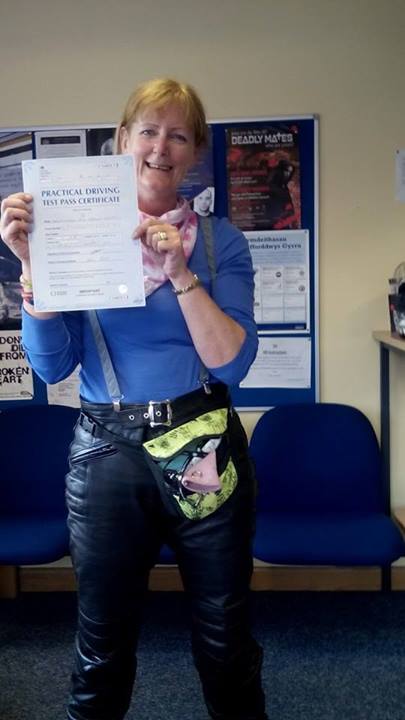 Was Kim the Mystery Shopper?
Sent to test me! Congratulations to her for passing her Mod 2 test in Newport today, at her first attempt – but what a morning we had!
If the sign said STOP, she went.
When the Traffic Light was RED, she went.
In the one way street I said turn Right, So she did, but from the left hand side of the road.
And she provided Newport with her very own light show, by leaving her indicators going at every opportunity. And plenty more besides!!!
But when it mattered, she rode like a 1st Class Rider and passed with just a couple of minor faults.
She is very happy…….. I'm going for a lie down in a darkened room. From: http://ift.tt/1hd7ojD