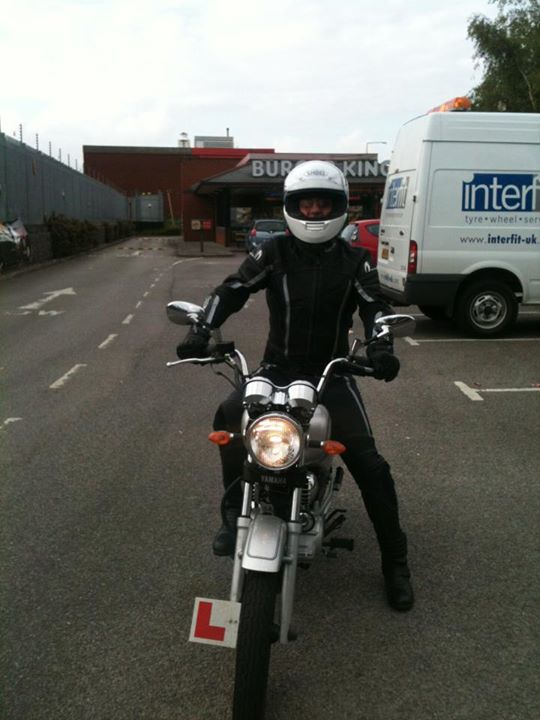 We must have taken a wrong turn!! The King of The Road.
Here is Michael seen at the end of his CBT road ride today….but what? No golden Arches in the background. Taking a stop at the home of 'The King' instead.
Michael has renewed his cbt after training with us in 2010 and now wants to progress on to the big bikes to get rid of his L plates all together.
Well, he has come to the right place… and I don't mean Burger King. Looking forward to arranging his step up day.
Well done Michael, it was a good safe ride. From: http://www.facebook.com/pages/p/195837770466074