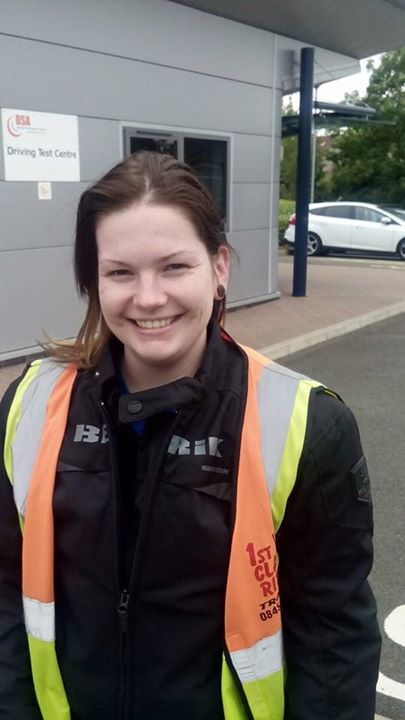 When one Mod 1 Test isn't enough!
Well done to Cat who had her Mod 1 test booked in Newport this morning. All going well with a clean sheet, with just 1 exercise left to go when the bike just conked out.
It wouldn't start, no matter what, so the test was abandoned. As soon as we moved the bike out of the test centre yard – it started!!!
So some frantic phone calls and another Mod 1 test was found in Bristol for this afternoon.
No time to ride around via Gloucester so a pillion ride to the test centre.
There Mod 1 test number 2 was passed with similar ease.
Well done to Cat for keeping her nerve (riding as a pillion with me!) and passing her test, taking it all in her stride.
Hopefully just 1 Mod 2 test will be needed to get rid of her L Plates. From: http://www.facebook.com/pages/p/195837770466074