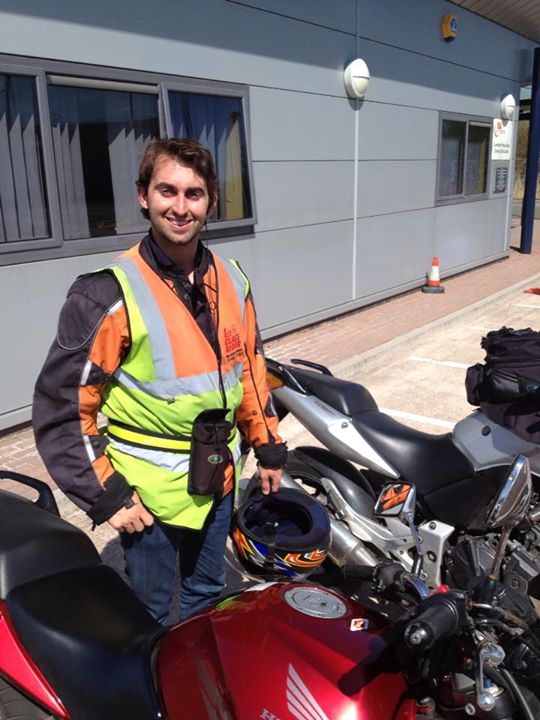 A perfect Mod 1 Pass.
Congratulations to Pilot Dan for passing his Mod 1 at the first attempt today. Flying high! Did a step up day yesterday, first time on a big bike and passed the test today. Got his Mod 2 to come.
Bad news though for Barny. I checked all his documents before leaving Cardiff and told him to put them safe!!!
Just before his test was due in Newport, we discovered that the "safe place" was his ruck sack in the container back at the school in Cardiff. No documents – no test! From: http://www.facebook.com/pages/p/195837770466074