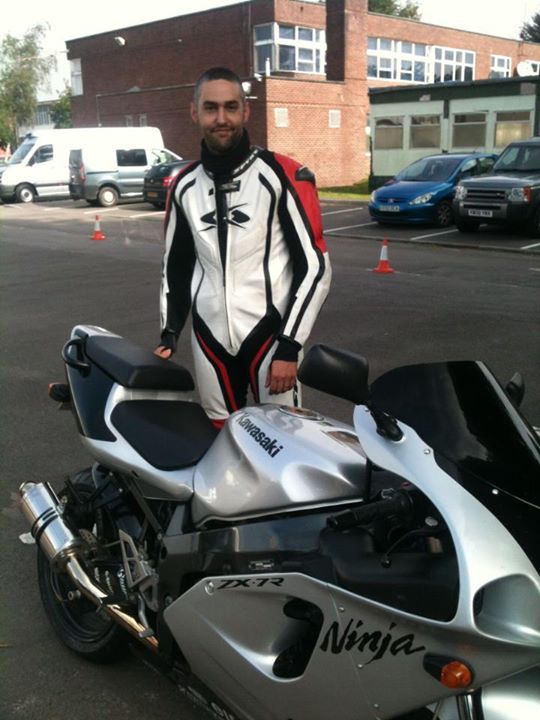 Gareth's Ninja.
Gareth, who passed his Mod 2 test with us recently, brought his new bike in to show us.
It's always nice to see why a bike licence is so important to out clients.
Whatever you ride, remember, it's the only way to travel.
Gareth commutes over the Severn Bridge and is looking forward to riding 'toll free' to cross the river, as bikes don't had to pay.
Nice one. From: http://www.facebook.com/pages/p/195837770466074